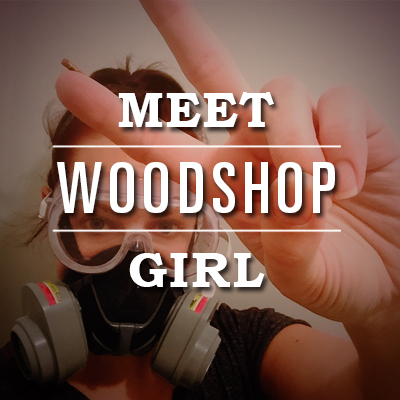 Woodshop Girl: Amy Savoie
From my humble beginnings as a Crayola sketch artist and sandbox sculptor, I have always had an intense desire to create. Growing up on an acreage just outside of Calgary, Alberta, I developed a unique resourcefulness and adaptivity which I carried with me to art school. While earning a degree in the Fine Arts at Alberta College of Art and Design (ACAD), I discovered a genuine passion for working with tools as a Jewellry and Metalsmithing major. This love for the tools was compounded when I began working with my father part time as a Carpenter. During those years, I could often be found in the woodshop at ACAD (which was primarily used for building frames to stretch canvases on), using whatever salvaged wood I had come up with to build my next project. It was at this point in my life I had learned the most important lesson I have applied in all my ventures to date: Once you master the tools, the possibilities of what you can create are LIMITLESS!!
Fast forward 12 years and I have continued to apply this lesson to everything I do in my life. I have worked as a carpenter for over 10 years.  I have designed and built countless one of a kind furniture pieces from salvaged wood & construction waste (mainly generated from my full time work).  More recently, I  started a business flipping houses where I have completely renovated properties, doing a vast majority of the work myself.  Finally,  am now on a new mission.  I want to empower and liberate women to benefit from the same mantra I have built my life around: Have tools. Will create.